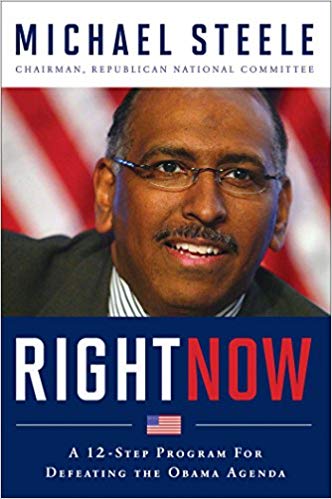 What Should Conservatives Do in the Age of Obama?
Two Words: Fight Back
President Obama ran on promises of bipartisanship and centrism, but he's delivered something else: unprecedented government borrowing and spending, unsustainable debt, and audacious attempts to usher in a colossal, overbearing government, the likes of which we've never seen.
In Right Now, Republican National Committee chairman Michael Steele blows the whistle on the entire Obama agenda. Setting aside appeals for caution in taking on a popular president, Steele throws down the gauntlet, insisting Republicans must expose and refute the policies lying at the heart of this administration's attempts to resurrect a discredited brand of extreme liberalism.
A call to arms for grassroots America, this book argues for abandoning "conservatism-lite," returning to core conservative principles, and launching an uncompromising campaign for limited government. The path to a Republican renaissance has already been laid, says Steele: the target is the Obama agenda, the method is active opposition, and the time is Right Now.
Bonus: Foreword by Newt Gingrich